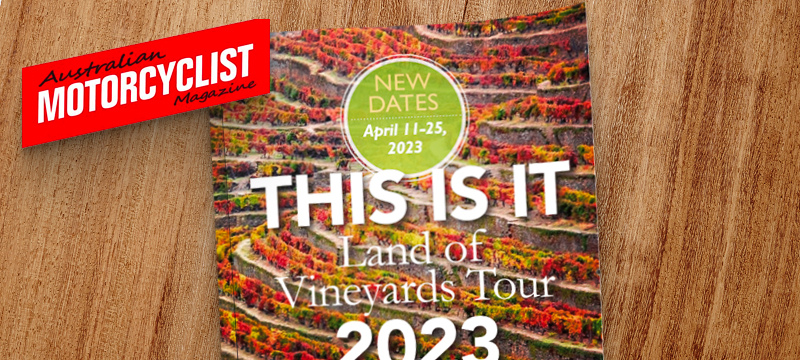 The IMTBIKE crew will be taking an extended tour in the spring of 2023, and this is one you don't want to miss! This once-in-a-lifetime tour will traverse 1,770 miles of the most beautiful Spanish countryside, fantastically twisty roads and the most spectacular views. Enjoy 15 days of perfect riding through 6 World Heritage cities. We take care of the accommodation and meals; all you do is show up and ride!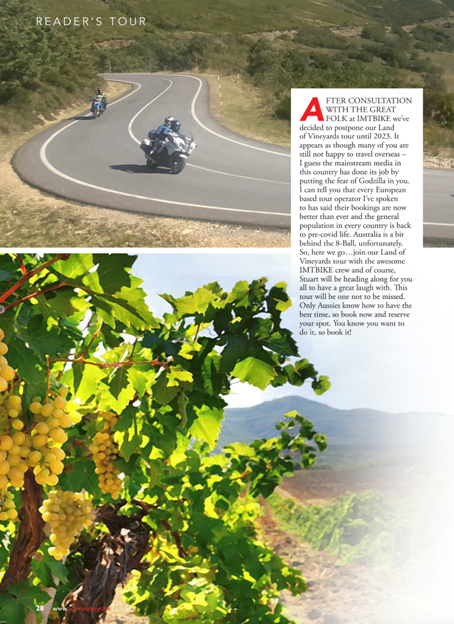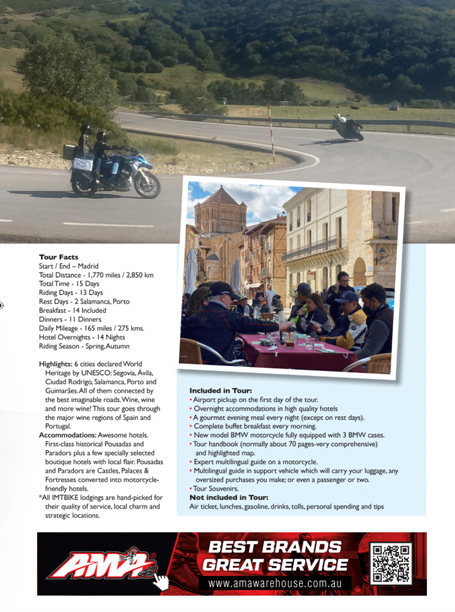 The round trip starts in Madrid, through some of the most prestigious wine regions in Spain and Portugal, and takes the following route:
Day 1: Arrival in Madrid
Day 2: Madrid – Soria
Day 3: Soria – La Rioja
Day 4: La Rioja – Ribera del Duero
Day 5: Ribera de Duero – Salamanca
Day 6: Salamanca – Rest Day
Day 7: Salamanca – El Bierzo
Day 8: El Bierzo – Bragança
Day 9: Bragança – Guimaraes
Day 10: Guimaraes – Porto
Day 11: Porto – Rest Day
Day 12: Porto – Ciudad Rodrigo
Day 13: Ciudad Rodrigo – Ávila
Day 14: Ávila – Madrid
Day 15: Flight home
Book now and get the full package which includes airport transfers, bike rental, hotels, breakfasts and dinners.