Please select a pick-up date
Please select a drop-off date
BMW G310R

Displacement

313cc

Engine Type

Single cylinder w/ front intake

Horse Power

34 horsepower @ 9500 rpm

Final Drive

Chain

Gas Tank

11 Liters

Seat Height

30.9 inches
Low seat 765 mm (30.1")

Luggage System

2 BMW side cases (47 to 67 liters) and one BMW top case (25 to 35 liters)

1 - 3 Days: 105€ / day
4 - 6 Days: 87€ / day
7 - 13 Days: 79€ / day
14+ Days: 73€ / day

BMW F700GS/F750GS

Displacement

798cc

Engine Type

Parallel Twin

Horse Power

75 hp

Final Drive

Chain

Gas Tank

16 Liters

Seat Height

835 mm (32.9")
Low seat 765 mm (30.1")

Luggage System

2 BMW side cases (47 to 67 liters) and one BMW top case (25 to 35 liters)

1 - 3 Days: 119€ / day
4 - 6 Days: 98€ / day
7 - 13 Days: 86€ / day
14+ Days: 81€ / day

BMW F800GS/F850GS

Displacement

798cc

Engine Type

Parallel Twin

Horse Power

85 hp

Final Drive

Chain

Gas Tank

16 Liters

Seat Height

880 mm(34.6")
Low seat 850 mm (33.5")

Luggage System

2 BMW side cases (47 to 67 liters) and one BMW padded top case (25 to 35 liters)

1 - 3 Days: 137€ / day
4 - 6 Days: 109€ / day
7 - 13 Days: 97€ / day
14+ Days: 91€ / day

BMW F800GT

Displacement

798cc

Engine Type

Parallel Twin

Horse Power

90 hp

Final Drive

Belt

Gas Tank

15 Liters

Seat Height

820 mm (32.3")
Low seat 764 mm (30.1")

Luggage System

2 BMW side cases and one padded BMW top case. 83 Liter.

1 - 3 Days: 137€ / day
4 - 6 Days: 109€ / day
7 - 13 Days: 97€ / day
14+ Days: 91€ / day

BMW R1200R

Displacement

1170cc

Engine Type

Air/liquid-cooled four stroke flat twin engine, double overhead camshaft

Horse Power

125hp

Final Drive

Shaft

Gas Tank

18 liters

Seat Height

790 mm

Luggage System

2 BMW side cases (31 to 32 liters) and one padded BMW top case (30 liters).

1 - 3 Days: 149€ / day
4 - 6 Days: 119€ / day
7 - 13 Days: 106€ / day
14+ Days: 102€ / day

BMW R1200GS LC/R1250GS

Displacement

1170cc

Engine Type

Air/liquid-cooled four stroke flat twin engine, double overhead camshaft

Horse Power

125hp

Final Drive

Shaft

Gas Tank

20 Liters

Seat Height

850 - 870 mm (33.5 - 34.3")
Low seat 790 mm (31.1")

Luggage System

2 BMW side cases (50 to 68 liters) and one padded BMW top case (25 to 35 liters).

1 - 3 Days: 149€ / day
4 - 6 Days: 119€ / day
7 - 13 Days: 106€ / day
14+ Days: 102€ / day

BMW R1200GS ADV/ R1250GS ADV

Displacement

1170cc

Engine Type

Air/liquid-cooled four stroke flat twin engine, double overhead camshaft

Horse Power

125hp

Final Drive

Shaft

Gas Tank

30 liters

Seat Height

890 / 910 mm

Luggage System

2 Aluminium BMW side cases (36 to 44 liters) and one padded BMW top case (32 liters).

BMW S1000XR

Displacement

1000cc

Engine Type

Water/oil-cooled 4-cylinder 4-stroke in-line engine, four valves per cylinder, two overhead camshafts

Horse Power

160 hp

Final Drive

Chain 17/45

Gas Tank

20 Liters

Seat Height

840 mm

Luggage System

2 BMW side cases (31 liters) and one padded BMW top case (25 to 35 liters).

BMW R1200RT LC/R1250RT

Displacement

1170 cc

Engine Type

Air / Liquid-cooled DOHC opposed boxer twin

Horse Power

125 hp

Final Drive

Shaft

Gas Tank

27 Liters

Seat Height

820 - 840 mm (32.3 - 33")
Low seat 780 - 800mm (30.7 - 31.5 ")

Luggage System

2 BMW side cases (47 to 66 liters) and one large padded BMW top case. (49 liters).

BMW K1600GT

Displacement

1649 cc

Engine Type

In-line six-cylinder

Horse Power

160 hp

Final Drive

Shaft

Gas Tank

24 Liters

Seat Height

810-830 mm (31.9" – 32.7")
Low seat 780-800 mm (30.7" – 31.5")

Luggage System

2 BMW side cases (47 to 66 liters) and one BMW top case (49 liters).

1 - 3 Days: 242€ / day
4 - 6 Days: 190€ / day
7 - 13 Days: 165€ / day
14+ Days: 155€ / day

Equipment Rental
We offer helmet, jacket, glove,
GPS and tank bag rentals.
Subject to availability, please book your gear in advance

IMTBIKE Rewards
IMTBIKE values its repeat customers very much!
That is why we have created the IMTBIKE Rewards Program.
Why Rent with IMTBIKE?
200 New Model BMW all with three BMW cases
7 Rental Locations in Spain and Portugal
One Way Rentals are available
Unlimited kms on rentals 7 days or longer
24/7 Roadside Assistance
All Inclusive Prices - no hidden surprises
Full Coverage Insurance
Free Luggage Storage
General Information
IMTBIKE rents motorcycles by full rental days. Any pickup before 6:00pm is considered a full day rental. As a courtesy, IMTBIKE allows you to pick up a motorcycle between 6:00-7:00pm and we'll calculate your rental as starting the next day in the morning.
Ride anywhere in Europe
VIP Insurance available for 20€/day with a 350€ deductible
Rentals 1-6 days 300km/day. Extra km 0.30€
Rental requirements
Valid Passport, Motorcycle Driving License and credit card
International driver's license*
For Non European Members
Minimum 25 years old
Minimum 2 years of license
5000 kms. of recent experience (within last 3 years)
BMW motorcycles from "Rider to Rider"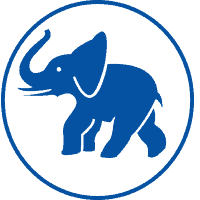 At IMTBike, we are all motorcyclists that ride on road, off-road, and do track days. We know the importance of maintaining a motorcycle in excellent condition and with top-quality METZELER tires. IMTBike is sponsored by METZELER and we always make sure you have perfect tires for a safe riding vacation!

Hi, This message is for the IMTBike team in Malaga. I rented a bike for 8 days and had the best experience, ever, with your company. From the flawless online booking to the fantastic service from Tomas and Samuel in the garage, I want to say a big thank you to you all. I will be flying the IMTBike flag and recommend your company to everyone who plans a trip to Spain. Well done and thank you

Adrian Bligh
Surrey, UK
Well done and thank you

We are now back in Sweden again after a wonderful week in Andalusia.
Everything did work perfect according to our plans. The roads where perfect, whether was perfect,
The bikes and service from your representative in Malaga was excellent.
We landed in Malaga and we were at your shop 5 minutes later and we left your place with precisely the bikes we ordered.
One week later we returned all four bikes to Tomas, 10 minutes before the time he had asked us to return them.
The bikes were returned without a single scratch.
So, we are very satisfied, and with 100% certainty we will come back to you for rentals next year.

Åke Svensson
Motala, Sweden
A wonderful week in Andalusia

Very friendly and helpful staff! Made my vacation excellent. Thank you

Daniel Boden
Denver, CO USA
Made my vacation excellen