Please select a pick-up date
Please select a drop-off date
BMW G310R

Displacement

313cc

Engine Type

Single cylinder w/ front intake

Horse Power

34 horsepower @ 9500 rpm

Final Drive

Chain

Gas Tank

11 Liters

Seat Height

30.9 inches
Low seat 765 mm (30.1")

Luggage System

2 BMW side cases (47 to 67 liters) and one BMW top case (25 to 35 liters)

1 - 3 Days: 105€ / day
4 - 6 Days: 87€ / day
7 - 13 Days: 79€ / day
14+ Days: 73€ / day

BMW F700GS/F750GS

Displacement

798cc

Engine Type

Parallel Twin

Horse Power

75 hp

Final Drive

Chain

Gas Tank

16 Liters

Seat Height

835 mm (32.9")
Low seat 765 mm (30.1")

Luggage System

2 BMW side cases (47 to 67 liters) and one BMW top case (25 to 35 liters)

1 - 3 Days: 119€ / day
4 - 6 Days: 98€ / day
7 - 13 Days: 86€ / day
14+ Days: 81€ / day

BMW F800GS/F850GS

Displacement

798cc

Engine Type

Parallel Twin

Horse Power

85 hp

Final Drive

Chain

Gas Tank

16 Liters

Seat Height

880 mm(34.6")
Low seat 850 mm (33.5")

Luggage System

2 BMW side cases (47 to 67 liters) and one BMW padded top case (25 to 35 liters)

1 - 3 Days: 137€ / day
4 - 6 Days: 109€ / day
7 - 13 Days: 97€ / day
14+ Days: 91€ / day

BMW F800GT

Displacement

798cc

Engine Type

Parallel Twin

Horse Power

90 hp

Final Drive

Belt

Gas Tank

15 Liters

Seat Height

820 mm (32.3")
Low seat 764 mm (30.1")

Luggage System

2 BMW side cases and one padded BMW top case. 83 Liter.

1 - 3 Days: 137€ / day
4 - 6 Days: 109€ / day
7 - 13 Days: 97€ / day
14+ Days: 91€ / day

BMW R1200R

Displacement

1170cc

Engine Type

Air/liquid-cooled four stroke flat twin engine, double overhead camshaft

Horse Power

125hp

Final Drive

Shaft

Gas Tank

18 liters

Seat Height

790 mm

Luggage System

2 BMW side cases (31 to 32 liters) and one padded BMW top case (30 liters).

1 - 3 Days: 149€ / day
4 - 6 Days: 119€ / day
7 - 13 Days: 106€ / day
14+ Days: 102€ / day

BMW R1200GS LC/R1250GS

Displacement

1170cc

Engine Type

Air/liquid-cooled four stroke flat twin engine, double overhead camshaft

Horse Power

125hp

Final Drive

Shaft

Gas Tank

20 Liters

Seat Height

850 - 870 mm (33.5 - 34.3")
Low seat 790 mm (31.1")

Luggage System

2 BMW side cases (50 to 68 liters) and one padded BMW top case (25 to 35 liters).

1 - 3 Days: 149€ / day
4 - 6 Days: 119€ / day
7 - 13 Days: 106€ / day
14+ Days: 102€ / day

BMW R1200GS ADV/ R1250GS ADV

Displacement

1170cc

Engine Type

Air/liquid-cooled four stroke flat twin engine, double overhead camshaft

Horse Power

125hp

Final Drive

Shaft

Gas Tank

30 liters

Seat Height

890 / 910 mm

Luggage System

2 Aluminium BMW side cases (36 to 44 liters) and one padded BMW top case (32 liters).

BMW S1000XR

Displacement

1000cc

Engine Type

Water/oil-cooled 4-cylinder 4-stroke in-line engine, four valves per cylinder, two overhead camshafts

Horse Power

160 hp

Final Drive

Chain 17/45

Gas Tank

20 Liters

Seat Height

840 mm

Luggage System

2 BMW side cases (31 liters) and one padded BMW top case (25 to 35 liters).

BMW R1200RT LC/R1250RT

Displacement

1170 cc

Engine Type

Air / Liquid-cooled DOHC opposed boxer twin

Horse Power

125 hp

Final Drive

Shaft

Gas Tank

27 Liters

Seat Height

820 - 840 mm (32.3 - 33")
Low seat 780 - 800mm (30.7 - 31.5 ")

Luggage System

2 BMW side cases (47 to 66 liters) and one large padded BMW top case. (49 liters).

BMW K1600GT

Displacement

1649 cc

Engine Type

In-line six-cylinder

Horse Power

160 hp

Final Drive

Shaft

Gas Tank

24 Liters

Seat Height

810-830 mm (31.9" – 32.7")
Low seat 780-800 mm (30.7" – 31.5")

Luggage System

2 BMW side cases (47 to 66 liters) and one BMW top case (49 liters).

1 - 3 Days: 242€ / day
4 - 6 Days: 190€ / day
7 - 13 Days: 165€ / day
14+ Days: 155€ / day

Aluguel de Equipamento
Também alugamos capacetes, casacos e luvas
Subject to availability, please book your gear in advance

IMTBIKE Rewards
A IMTBIKE valoriza muito os seus clientes habituais!
Por isso que criamos o programa IMTBIKE Rewards.
Why Rent with IMTBIKE?
200 New Model BMW all with three BMW cases
7 Rental Locations in Spain and Portugal
One Way Rentals are available
Unlimited kms on rentals 7 days or longer
24/7 Roadside Assistance
All Inclusive Prices - no hidden surprises
Full Coverage Insurance
Free Luggage Storage
Informação geral
IMTBIKE alugar motocicletas dias completos. Qualquer coletadas antes 18:00 (18.00) é considerado dia de aluguer completo. Como cortesia IMTBIKE permite que você pegar a motocicleta entre 06.00 - 19:00 (18,00-19,00) e começará a calcular o seu carro no dia seguinte.
Conduzca em qualquer ponto da Europa.
Seguro VIP disponíveis por 20 € / dia 350 € abaixa dedutíveis
Em aluguéis de 1-6 dias há 300 km inlcuídos. Kms extra 0.30€/Km
Requisitos do Aluguel
Um passaporte válido, carta de conducâo de motocicletas, cartâo de crédito
Licença internacional de conduçâo*
Para os membros não europeus
Mínimo 25 anos de idade
Minimo 2 anos de carta
5000 kms de experiência (nos últimos 3 anos)
Motos BMW de "Motard para Motard"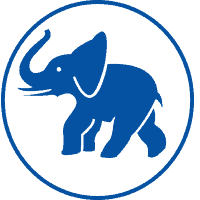 Na IMTBike, somos todos motociclistas que conduzem na estrada, fora de estrada e fazemos track days. Sabemos a importância de manter a moto em excelentes condições e com pneus METZELER de alta qualidade. A IMTBike é patrocinada pela METZELER e nós asseguramo-nos sempre que tenha pneus perfeitos para umas férias seguras em moto!

Very friendly and helpful staff! Made my vacation excellent. Thank you

Daniel Boden
Denver, CO USA
Made my vacation excellent

Hi, This message is for the IMTBike team in Malaga. I rented a bike for 8 days and had the best experience, ever, with your company. From the flawless online booking to the fantastic service from Tomas and Samuel in the garage, I want to say a big thank you to you all. I will be flying the IMTBike flag and recommend your company to everyone who plans a trip to Spain. Well done and thank you.

Adrian Bligh
Surrey, UK
Well done and thank you

We are now back in Sweden again after a wonderful week in Andalusia.
Everything did work perfect according to our plans. The roads where perfect, whether was perfect,
The bikes and service from your representative in Malaga was excellent.
We landed in Malaga and we were at your shop 5 minutes later and we left your place with precisely the bikes we ordered.
One week later we returned all four bikes to Tomas, 10 minutes before the time he had asked us to return them.
The bikes were returned without a single scratch.
So, we are very satisfied, and with 100% certainty we will come back to you for rentals next year.

Åke Svensson
Motala, Sweden
A wonderful week in Andalusia