Escape on a Motorcycle Adventure… SAFELY!
The mission of IMTBIKE is to deliver exceptional motorcycle experiences around the world. Our high standards of service and the safety of our tour members and renters are our focus as travel resumes.
Protection and prevention are top of mind as we actively monitor the latest information from health authorities around the world. When you join us on a guided tour, self-guided tour or rent a motorcycle, here's what we're doing to ensure your safety.
---
Your Health & Safety
Your health and safety are our top priority.
Motorcycle renters and self-guided tour members will enjoy a touch-free experience. Just book online, choose a motorcycle model, rental location and dates. On the first day of your rental or self-guided tour, we will give you a recommended pickup time so you will have a personalized in-depth explanation of the motorcycle/tour route and then your free to enjoy your ride! Your motorcycle will be completely sanitized and ready to go before you arrive.
Guided tour members will enjoy a personalized experience from start to finish.  All tour members will have been tested prior to joining the tour group and meticulous safety protocol will be carried out during the tour such as social distancing and enhanced sanitation. Hand sanitizer will be provided throughout your trip. Face coverings will be provided however, we highly encourage you to bring your own.  Our support vans will be equipped with quick Covid tests and laser thermometers. We will request that all tour members self-monitor daily for any COVID-19 symptoms. Tour members who are exhibiting symptoms must advise their guides, who will undertake our required safety protocols.
Approximately four weeks before your departure date, we will be in touch to communicate up-to-date health and safety protocols. Testing before traveling will be mandatory and we recommend undergoing COVID-19 testing within three days of your departure date.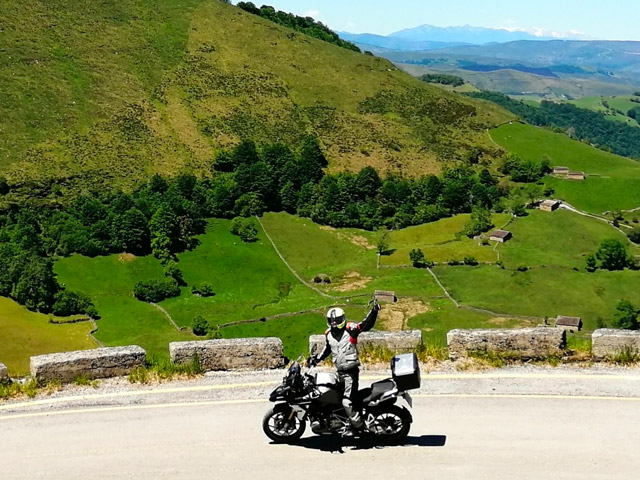 ---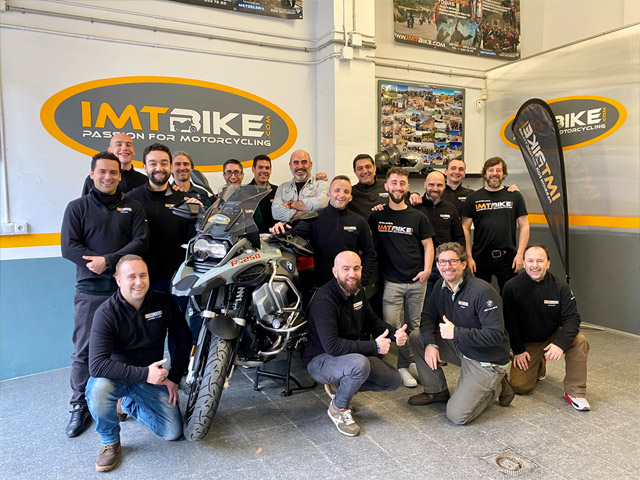 Your Guides
Our highly skilled IMTBIKE guide team will make sure you're well-informed and feeling safe throughout your tour. Our guides receive training that outlines advanced health and safety protocols and will conduct pre-tour safety meetings with our hand-picked hotels and restaurants. They will adjust logistics should something not be up to our standards. You will receive frequent safety briefings to ensure you have the most up-to-date information.
---
Group Sizes
IMTBIKE guided tours limit their groups sizes to ensure a more personalized experience. All necessary precautions will be taken to ensure your comfort and safety, and itineraries may be adjusted accordingly. Remember that you can always ride on your own or in smaller groups during the day should you wish minimize your contact with other tour members.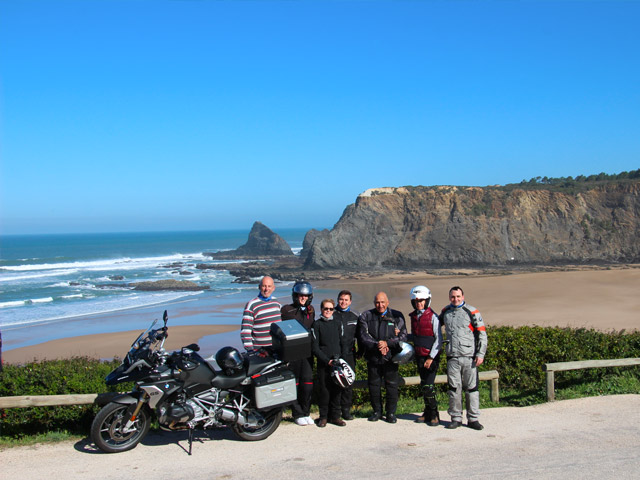 ---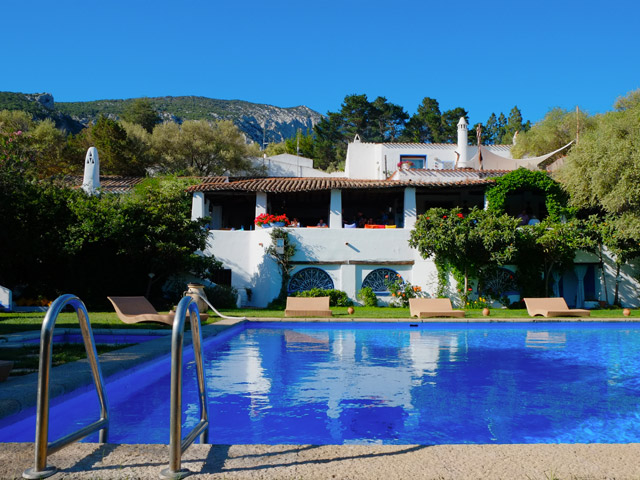 Accommodations
IMTBIKE has always meticulously hand-picked our lodgings, and the trusted relationships we've formed with our partners gives us direct communication about their revised safety measures. Before each tour, we'll familiarize ourselves with regional health and safety regulations and send hotels a checklist of requirements that meet our own high standards.
---
Meals
If you've travelled with us before, you know how much we appreciate a great dining experience. Restaurants will be inspected before your tour begins to ensure measures comply with regulations provided by local health authorities and satisfy our standards. Whenever possible, we'll enjoy our meals at outdoor terraces.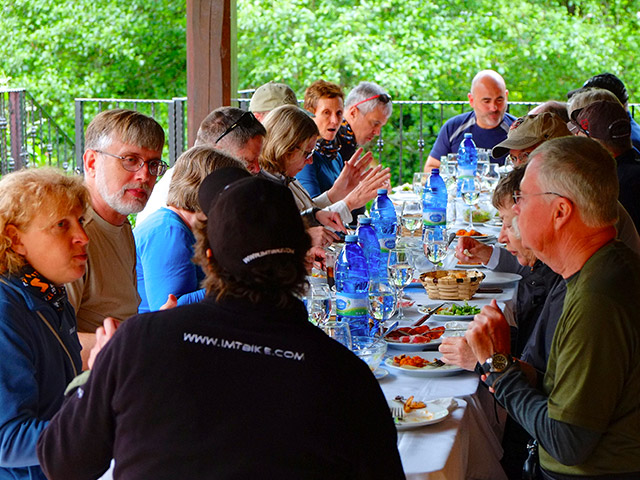 ---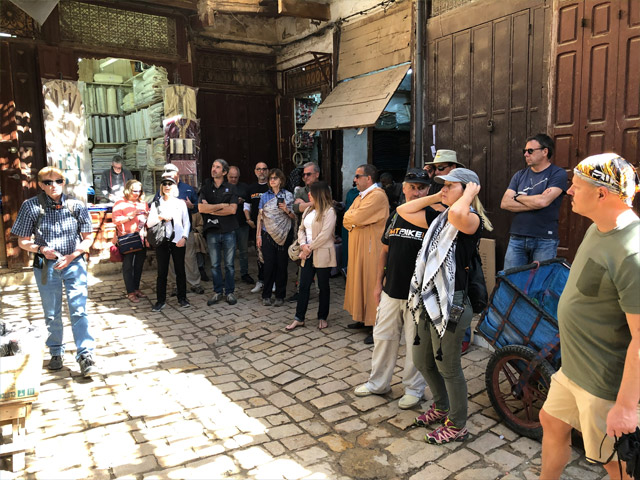 Local Guides & Equipment
Before each trip, we will review a check-list of safety requirements that meet our standards with all of our partners along the way, including any local guides we use.
Please note that our motorcycles must wait 48 hours between tours in order to allow for complete sanitation. This may influence availability so booking your tour in advance helps to ensure you get your first choice of motorcycle. All equipment and motorcycles are completely sanitized between use to standards that far exceed the local health and safety protocols.
---
Full Refund Covid Policy – Tours
You can receive a refund if country borders are closed and IMTBIKE is unable to run the tour. Note that the refund policy does NOT apply if developing Covid-19 symptoms or falling ill just before the tour, where the circumstances allow us to run the tour; nor if covid symptoms occur during a tour in progress.  For such cases, we strongly recommend taking travel medical insurance and the IMTBIKE Cancellation Insurance. The enforcement of certain measures (i.e. social distancing and mask-wearing) will vary in different regions. We will defer to local health authorities for best practices in their region. Check with your home country's policies on testing and post-trip self-isolation as well as the latest travel advisories. If you have any further questions or concerns, please reach out to the IMTBIKE Staff, who will have more information specific to the destination you're visiting.
Full Refund Covid Policy – Rentals
The rental payment is non-refundable. However, you will be entitled to a free re-booking if you are not able to travel on the day of your rental due to the following reasons:
Your government's restriction on non-essential travel to the touring countries.
Spain or Portugal's restriction on entry from your country.