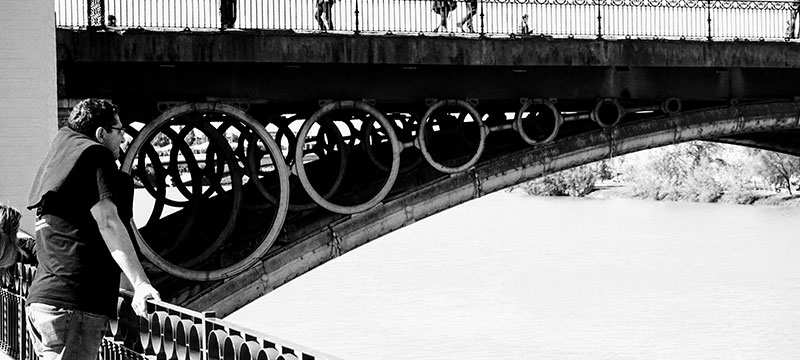 Date of Birth: October 11th.
City of birth: Madrid, Spain.
Last Tour: Custom Tour  "Pirineos Costa a Costa"
Social Media: facebook.com/chano.lorenzo.92 
1.   How did you become part of the IMTBIKE Family?  
A friend of a friend knew a friend of Scott's and I showed up for an interview to work at IMTBIKE.  Fortunately I was the only one being interviewed and I could leave on the tour that started the following day and I'm still leading tours.
2. What do you always take with you on a tour?        
I don´t have any lucky charms, no rabbit's foot or anything like that. I just bring enthusiasm.
3. What do you like to eat for breakfast when on a tour?             
Coffee, toast with olive oil and honey, orange juice and fruit. Although I don´t usually have much of an appetite the morning after our copious evening meals.
4. Do you have any rituals before starting a tour?
No, I don´t have any rituals, although I like other guide's rituals and don´t mind following along with them.
5. Wine or beer?
What´s wine……? Well Okay…. Wine is fine also.
6 . Of the trips you´ve done with IMTBIKE, Which one did you like the most?
The tour that I haven't done in the longest time!
7. What's the funnest thing that's happened to you on a tour?
If I have to pick just one out of the thousands, I´d say the day we ended up at Jesulín de Ubrique´s(famous Spanish bullfighter) house. My wife saw me on TV that night and I had some explaining to do.
8. What it´is your favorite food?  
Risotto Tartufo e funghi and three thousand other dishes of which I can´t remember their names.
9. What do you like doing most in your free time?
Playing the Saxophone, riding motorcycles, hiking in the mountains and anything else that I´m invited to, almost without exception.
10. If you could meet anyone, dead or alive… who would it be?   
Hypatia of Alexandria
11. What do you think is the invention of all times?
Anesthesia.
12. If you could be an animal, what would you be?
A monkey!  Because they ride on motorcycles! (note: word for monkey and for leather suits worn by track riders is the same in Spanish)
13. If you had a time machine where would you go?
To the future.
14. Who do you consider to be the best band/singer in today's music?
Bruno Mars.
15. What do you do on a rainy day?
Almost always get wet like a knucklehead!
16. What´s your favorite ice cream flavor?
Olive oil(found in Andalucía), also nougat.
17. What do you think about when riding a motorcycle?
I don´t think, I dream, dream that everything is going to go smoothly.
18. What do you want to be when you grow up?
Young.
19. What super power would you like to have?
Being able to fly. Yes, like a little kid, so what?
20. What country would you like to visit soon?
The Balcans.