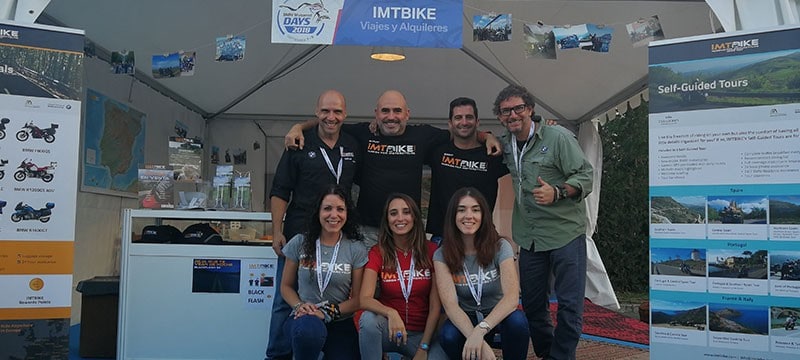 We all love riding motorcycles but why do we do it? It's not something we often think about since we are usually too busy enjoying the many pleasures of two-wheeled travel. We decided to ask everyone at IMTBIKE why they ride and here is what they said:
Riding a motorcycle is meditation in motion… and a great way to spend some quality time with myself!
It's the most fun you can have with your clothes on!
Riding a motorcycle is an art, one that allows you to lose yourself completely in pure enjoyment.
Because when it rains you get wet, when it's hot you sweat, when it's cold you freeze…but you just keep riding in spite of it all.
To leave everything behind.
I ride because I love taking control of the machine and carving up the road.
Freedom, Independence, disconnecting, re-connecting, the challenge, the adrenaline…
I love the mechanical experience and the unique skill set required. Riding a motorcycle puts me 100% in the moment, it's my zen.
What else is there?
The feeling of freedom, comfort and speed all at once and because riding a motorcycle is the most satisfying and exciting thing you can do with your pants on.
For me, a motorcycle is alive. I hear its breath at idle, I feel its heart beat as the engine warms, and on that perfect road of infinite curves I try to understand its soul…
Because one way or another, I never stop learning.
I like riding because I feel free. I can ride at any time without worrying about the traffic or where to park. I love the feeling of being constantly alert while also enjoying the views, the curves, everything around me is fabulous.
Well, it's interesting, when it comes to bikes I like AAAALL of them. With other things there's always a bit of variety with what you like and don't, but with motorcycles it's not an issue. Why do I ride? My soul asks for it!