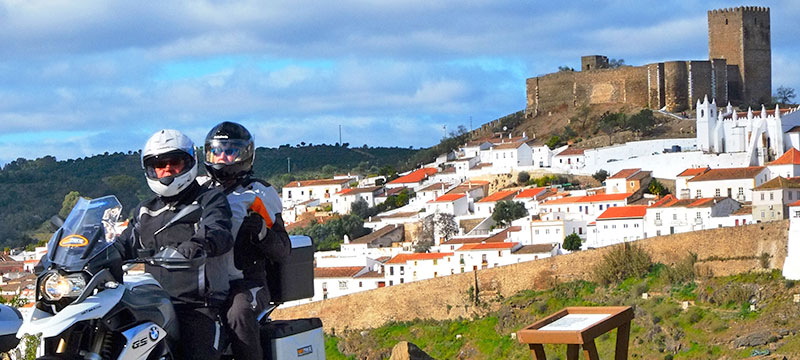 With an area five times smaller than that of Spain, Portugal offers an endless array of sites that can be visited on one of our guided tours. With eight natural parks and hundreds of kilometers of twisty roads that cross the whole country, we can ride from the beautiful Atlantic Coast to the mountains and from the mountains to centuries-old cities full of history without getting off the motorcycle. From north to south and from east to west we find towns and villages with an impressive cultural and architectural heritage, an endless historical legacy, and the legendary hospitality and kindness of its people.
Living in front of an ocean as impressive as the Atlantic has given Portuguese cuisine a lot of character and made its dishes very delicious and well blended. Our extensive experience from so many years touring Portugal on a motorcycle means that when you participate in a motorcycle trip organized by IMTBIKE you have the advantage of being able to visit and learn about all the small enclaves, towns or restaurants that, without our guide's experience and knowledge, it would be difficult to discover on your own.
The variety and quantity of interesting facets that Portugal has to offers for motorcycle tourism has motivated IMTBIKE to expand the offer of tours in this country. Portugal's tourism is still growing.  Portugal is also sparsely populated with 10 million inhabitants and most of them are located on the Atlantic Coast. This is great news for the motorcyclist and it gives us very quiet inland mountain roads with hardly any traffic. Many routes and landscapes never cease to surprise us every time we visit them and they make us want to come back again when we leave.