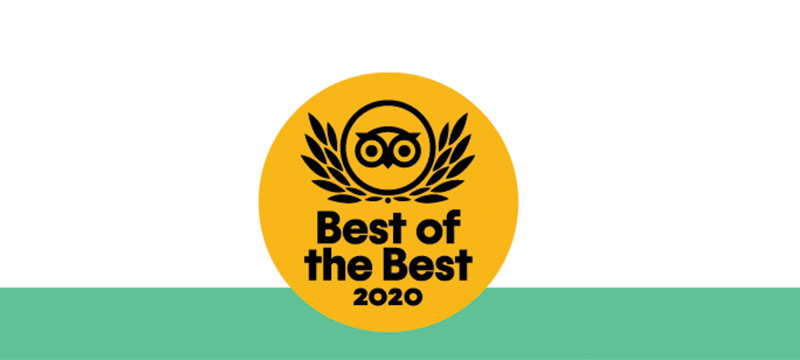 Every effort is entitled to its reward, and in 2020 we were rewarded!
We have always made a point of doing everything in our power to offering our clients the best service, to give them all the help they need and more, and to do it in a friendly manner.
After realizing that we could run only limited tours in 2020, we focused on adapting to the situation, implementing new safety protocols, and continuing to plan for the future with dedication and enthusiasm.
Thanks to the recognition of the people who traveled with us, IMTBIKE received Tripadvisors "Traveler's Choice- Best of the Best 2020 Award." And we couldn't be more excited.
"The 2020 Travelers' Choice award winners should be proud of this distinguished recognition," said Kanika Soni, Chief Commercial Officer of Tripadvisor. "Although it has been a difficult year for the tourism sector, we want to celebrate the achievements of our partners. These winners not only deserve it, they are also a great source of inspiration for travelers, as the world begins to dare again.
Thanks to all these people, and to the great team that we have, IMTBIKE has been rewarded for all the effort and love that we put into our projects.
And there is nothing that encourages us more than knowing that people are waiting for us. And of course, we to them.
We will travel again soon!
The IMTBIKE Family