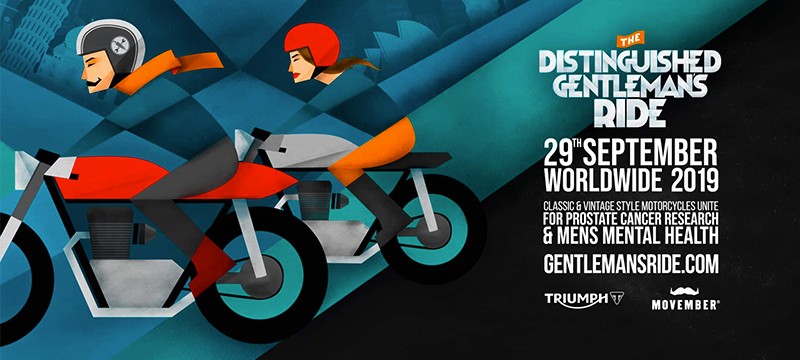 Every Year on the last Saturday in September, men and women across the globe suit up for a bike ride. This isn't your grandma's bike ride through, this is the ride of the Distinguished Gentlemen. From Toronto to Kuala Lampur, gentlefolk don their cravats, press their best tweed suits and shine their fancy boots and ride to support men's health.
In 2018, thousands of riders in 648 cities across the globe mobilized and rode to raise awareness and funds for prostate cancer and men's health through their partner the Movember Foundation. After the tragic loss of one of the event hosts in 2016 to depression, the Distinguished Gentlemen's Ride widened its mandate to include suicide prevention programs.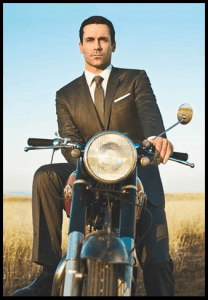 Inspired by Mad Men's Don Draper, on classic bike and wearing his finest suit, founder Mark Hawwa decided to start the very first Distinguished Gentleman's Ride in Sydney, Australia. Hawwa knew a themed ride would not only be fun, but that that it would help to bring riders together and combat negative stereotypes of bikers.
The first ride took place in 2012 when over 2,500 bikers in 64 cities showed their distinguished side. In just seven years, it has grown tenfold to incorporate 648 cities and thousands of rides the world over.
From their website: "The Distinguished Gentleman's Ride is a celebration of the art of being dapper and classic custom motorcycles. What does that mean, you ask? Think: Monocles, jaunty trimmed moustaches, silk vests, crisp shirts and tailored suits."
The ride is free to participants, but organizers do encourage riders to raise both awareness and funds through their participation in the ride.
This year, IMTBIKE family member, David Shephard participated in the 2019 Distinguished Gentleman's Ride. David raised $2141 for Men's Mental health and prostate cancer and joined over 350 riders for the Toronto leg of this amazing event.
There were 21 rides in Spain too, including Madrid, Barcelona, Seville, and more.