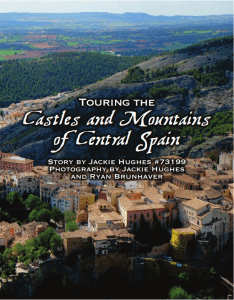 Jackie Hughes, BMW MOA'a Vice-President since 2007, joined IMTBike's official BMW MOA Castles & Mountains Tour this past May, along with her husband and fellow rider Chris "Streamliner" Hughes. Our guides, Martín and Ryan, along with our Managing Director Scott Moreno, took Jackie, Chris and the 13 others on a 9-day extravaganza highlighting Spanish culture, incredible roads, spectacular landscapes, and outstanding restaurants and hotels.
Jackie's article on this tour came out in the November issue of BMW ON Magazine, and we are extremely happy to know that this lovely couple had such a good time riding with us. You can find the article here if you wish to read it.
Hope to see you both soon, and until we meet again, ride safe!