Blog


Are you planning a motorcycle trip in Europe? With nearly 20 years of experience in tours and rentals in Europe and Morocco, we've learned what types of questions you might have before you travel. Keep an eye out for our IMTBIKE Tips & Tricks blog posts with clever advice to help you get the most out your next trip.
Power adaptors!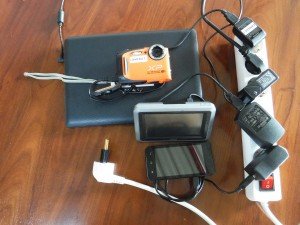 Every day we find ourselves using more and more electronic devices like digital cameras, smartphones, GPS etc., and if you are coming from outside Europe you will need an adaptor. In Spain we use 220 volt/50Hertz plugs.
Instead of carrying an adaptor for each electrical device you have, IMTBIKE recommends buying just one adaptor and a multi socket surge protector. Plug the adaptor into the wall and the surge protector into the adaptor, and voila! Now you can safely charge all of your devices at the same time! This will also allow you to keep everything in one place and not have them scattered all over the hotel room in places you might forget about like in the bathroom or behind the couch.
Do you know any tricks of your own? Feel free to share them with everyone in the comments below!
IMTBIKE, Official Partner of BMW Motorrad, is the leading Motorcycle Tour and Rental Company in Spain, Portugal, Morocco, Europe, and the Mediterranean. Leading the way since 1997.
Central Office
C/Chapinería, 6B Polígono Industrial Ventorro del Cano.  28925 Madrid
Tel: (+34) 91 633 72 22    USA: (412) 468 2453
[email protected]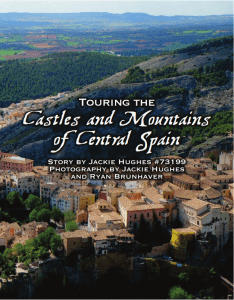 Jackie Hughes, BMW MOA'a Vice-President since 2007, joined IMTBike's official BMW MOA Castles & Mountains Tour this past May, along with her husband and fellow rider Chris "Streamliner" Hughes. Our guides, Martín and Ryan, along with our Managing Director Scott Moreno, took Jackie, Chris and the 13 others on a 9-day extravaganza highlighting Spanish culture, incredible roads, spectacular landscapes, and outstanding restaurants and hotels.
Jackie's article on this tour came out in the November issue of BMW ON Magazine, and we are extremely happy to know that this lovely couple had such a good time riding with us. You can find the article here if you wish to read it.
Hope to see you both soon, and until we meet again, ride safe!
What's better than riding the new BMW 2015 S1000XR? Riding a new BMW 2015 S1000XR, through high-mountain twisties, in Spain.
The S1000XR is a white-knuckle ride that ticks all the boxes. Whether you are taking a leisurely Sunday drive that features horizontal corners or a long-range adventure, the S1000XR has got you covered.
This bike has the same 1000cc, inline 4-cylinder, 160-horsepower engine that is featured in the beast that is the S1000R nakedbike, but the S1000XR has all the latest must-have features too. From lean angle-sensitive ABS Pro, to BMW's impressive cruise control, the S1000XR will make your toes curl.
The hybrid bikes that are becoming ever more popular allow riders to enjoy the look and feel of long-range adventure bikes like the BMW R1200GS, but without the off-road tires or suspension of a touring bike which makes them perfect for road biking.
While these changes, coupled with a lack of robust baseplates, make the S1000XR impractical for riding far from the beaten track, it gets two thumbs up for what it is really designed for; blasting though those twisty roads at speed.
What makes it so perfect for this purpose is a few unique tweaks like the "detuned" version of the S1000RR inline 4-cylinder superbike engine. While that marginally decreases the horsepower, it does deliver power and torque in more aggressive acceleration than even the legendary RR superbike.
The Rain and Road modes, (there's two optional extra modes with the "Dynamic" package) set the lean angle-sensitive traction control, wheelie control, engine power output, ABS, adjustable suspension and throttle response to suit your own unique riding style.
The only thing stopping the S1000XR from being one of BMW's greatest success stories is the fact that this tiger doesn't just purr, it roars and it may be a little too much for some. But, if you can tame the tiger, you're in for one hell of a ride.
You can now rent a motorcycle like the BMW S1000XR from 8 different locations in Spain with IMTBike.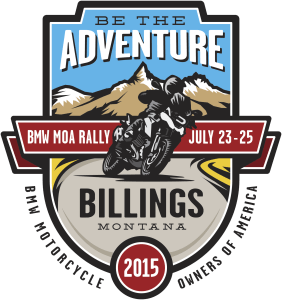 IMTBike will be in Billings, Montana for the 43rd annual BMW MOA (Motorcycle Owners of America) international motorcycle rally July 23-25th. It's always a pleasure to take part in motorcycle related events so if you are looking for information about our motorcycle tours in Spain, France, Italy, Portugal and Morocco, motorcycle rentals, or if you just want to come by and chat don't hesitate to stop by our stand.
Join Scott Moreno, managing director of IMTBike, for two presentations about motorcycle tours in Spain and Morocco:
Motorcycle Tours in Spain:
Friday the 23rd from 11:45 to 12:45 in hall 6
Motorcycle Tours in Morocco:
Saturday the 24th from 1:00 to 2:00 in hall 3
If you have participated in one of our motorcycle tours or if you have rented a motorcycle from us, we will be organizing a reunion dinner on Friday the 24th Don't forget to stop by our stand to sign up!
Also, during the rally we will be giving away a certificate for a $500 discount, a free BMW MOA Castles & Mountains Tour and more!
Did you know IMTBike is present in many social media platforms?
Join us and share your adventure with riders from all over the world.
Join the conversation in: Facebook · twitter · Instagram · Google+ · YouTube
#PassionForMotorcycling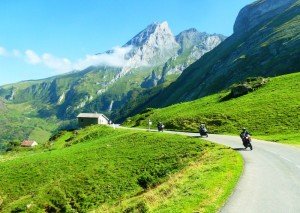 From a Motorcycle Touring point of view it's very rare to find a region that combines everything you could want in a tour in such a small area. Each Northern Spain province has quaint historical villages & towns, green landscapes, outstanding mountain passes, world famous local dishes, friendly locals and a huge collection of well paved roads packed with curves and very little traffic.
Motorcycling in Northern Spain: From the Mountains to the Coast.
In Northern Spain there's no shortage of Mountain Ranges. In the center you have the Cantabrian Range which spans 180 miles (300km) and contains the famous Picos de Europa Mountains. To the west stands the mighty Galician Massif and to the East, the Pyrenees. The Pyrenees extend for about 305 miles (491 km) and are a natural border between Spain and France. The Pyrenees are famous among the motorcycling world for their Mountain passes such as Tourmalet or Aneto.
Besides the mountains, Northern Spain is well known for its constantly changing, lush green scenery. Its coast line is referred to as the "green coast" and is one of the most impressive coast lines in the world.
Motorcycle Tours in Northern Spain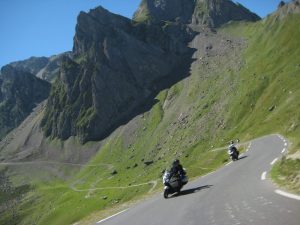 As a Motorcycle Touring and Rental Company specializing in Tours in Southern Europe and Morocco, we know how good Northern Spain can be on a motorcycle. We have carefully selected the best roads and outstanding hotels to create the best riding experience in North Spain. For 2015 we are offering the following motorbike Tour in northern Spain.
Take an unforgettable Motorcycle tour through "Green Spain" and discover Northern Spain's Elegance.
A great opportunity to see Marc Marquez on his home track! This tour combines the very best of the Pyrenees with the excitement of MotoGP. IMTBike always gets excellent seats for the races.
The Mighty Pyrenees awaits you in this Motorcycle Tour. You will ride the best mountain roads on a motorcycle tour made of 100% curves.
Yes you read that correctly! We're offering one-way motorcycle rentals in Spain and Portugal with no extra costs if you book your one-way rental for April or May, 2015. If you are thinking of doing a one-way motorcycle trip in Spain and Portugal now is the time! We have limited models available so act now!
What is a one way motorcycle rental?
One way motorcycle rental means you can collect your motorbike in any of the 8 IMTBike Tours rental stations in Spain and Portugal and drop-it in any other location of your choice. For example, you can rent your Motorcycle in Malaga and drop-it in Barcelona. Usually, one way rentals have an extra cost of 150€ but we are offering them for free for a limited time only.
How do I book my one way motorcycle rental?
Choose the motorbike you want to rent and fill out our booking form as usual. In the comments section, located at the bottom of the booking form use the code "Passion for Motorcycling" and we wont charge you the 150€ one way rental fee. It's as easy as that.
All our Motorbikes are new model fully-equipped BMWs with two sidecases and one topcase. We have unlimited mileage for 7 day rentals or longer. If you want more information about our motorcycles rentals in spain and portugal have a look to our rentals page or contact us via mail to [email protected] or give us a call to tel.: USA:(412) 468-2453 or (Spain) tel.:(+34) 91 633 72 22.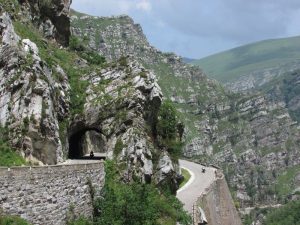 Ben Lindley Bike Magzine UK has interviewed our Head Guide Martin "222" Cebrián about Motorbike touring Northern Spain. You can read this outstanding interview here: Motorcycle Touring Northern Spain.
If you're considering joining a Motorcycle Tour in Northern Spain check out our Northern Green Spain Motorcycle Tour or Wild Pyreenes Motorcycle Tour pages.
Let us know what you think in the comments below!
#PassionForMotorcycling
Remember our post about New Motorcycle Tours for 2015? Well, Rider Magazine does!! They have been kind enough to run a small article featuring our new tours for 2015. You can read it below.
If you're interested in our Motorcycle Tours in Morocco and Europe have a look at our Motorbike Tours or write us to [email protected]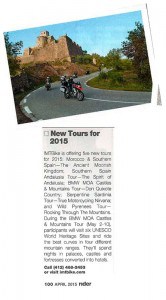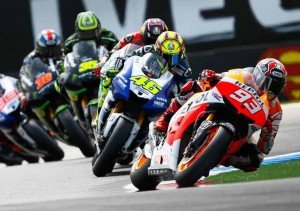 Did you know Spain is the only country in the world to have four MotoGP races? Some say it's because Spaniards love motorcycles so much. Others say it's due to Spain's perfect climate for motorcycling! Whatever the reason, this year you can have an outstanding motorcycle tour and experience the excitement of MotoGP together with IMTBike MotoGP Motorcycle Tours.
for 2015 we're running three different MotoGP Motorcycle Tours: Jerez, Catalunya and Valencia. These tours will take you twisting and turning on perfect asphalt through the best curves in the country to the MotoGP race of your choice. You'll experience the excitement of the races first-hand and ride trhough little-known parts of Spain. At night you'll sleep in 4 & 5 star hotels and Spanish Paradors. Paradors are historical buildings such as palaces and castles turned into top-notch motorcycle-friendly hotels.
Since 1997 we've been offering outstanding motorcycle tours and rentals in Europe and Morocco. Their experienced multi-lingual guides are all expert riders that enjoy sharing their local knowledge.
For more information visit our MotoGP Motorcycle Tours page, send us an email or give us a call: USA (412) 468-2453/Spain (+34) 91 633 72 22
Are you up for an unforgettable weekend at the races? let us know what you think in the comments below!
#PassionForMotorcycling