Enjoy a guided Motorcycle tour in Andalucía – the south of Spain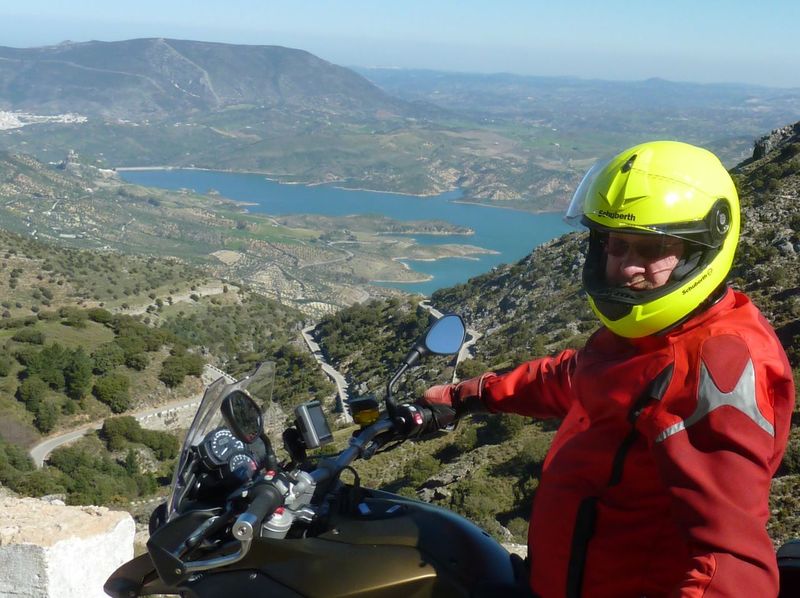 Andalusia is the southernmost region in Spain, bordering Portugal to the west with the Atlantic, the Mediterranean and Gibraltar to the South. Across the strait of Gibraltar, separated by just 14Km, is Morocco and Ceuta on the African continent. Andalucía is the most populated region of Spain with 8,440,300 residents and the second largest in land area.
Andalucía is ideal for motorcycle touring in the south of Spain. With its diverse mountain ranges Andalucía boasts the largest variation in altitude in all of Spain giving us motorcyclists an amazing selection of perfect roads with excellent asphalt. In Andalucía, long sunny days are the norm and the extras hours of comfortable motorcycling weather make for the perfect tour.
Andalusia is a región full of historic cities and sites. You can visit the Giralda in Seville or the palace fortress of the Alhambra in Granada. The landscapes are full green Mediterranean forests and crystal clear waters. Highlights include olive groves and the famous white towns such as Arcos de la Frontera and Ronda. Andalusia is famous for its warm friendly people, lively Flamenco music, bull fights and great food. In other words, all the ingredients to make up a perfect motorcycle tour in southern Spain.
Andalusia Southern Spain guided Motorcycle Tour: The spirit of andalusia →
We currently offer the following Motorbike tours in Andalusia Southern Spain: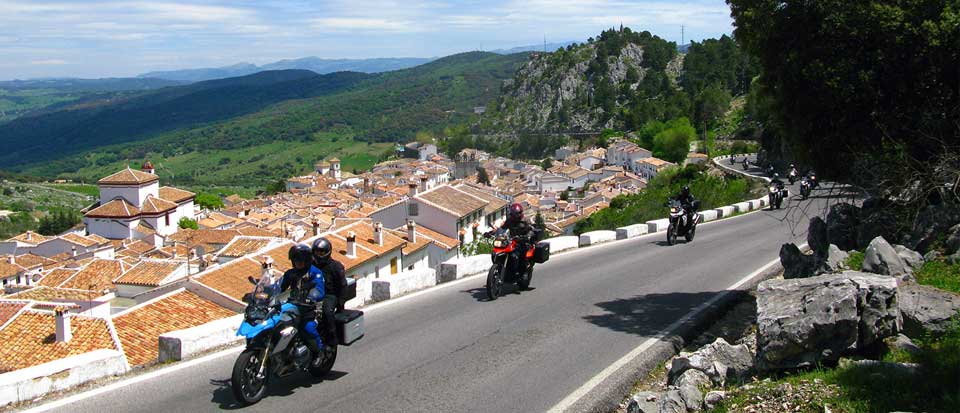 If you prefer to take a motorcycle tour in Andalucía at your own pace but with the confidence of knowing that all the details are taken care of, all of our tours are available as self-guided motorcycle tours. If you would like to do something totally different you can inquire about our custom motorcycle tours and we can design a special tour tailored to your requests.
Andalusia Southern Spain guided Motorcycle Tour: The spirit of andalusia →