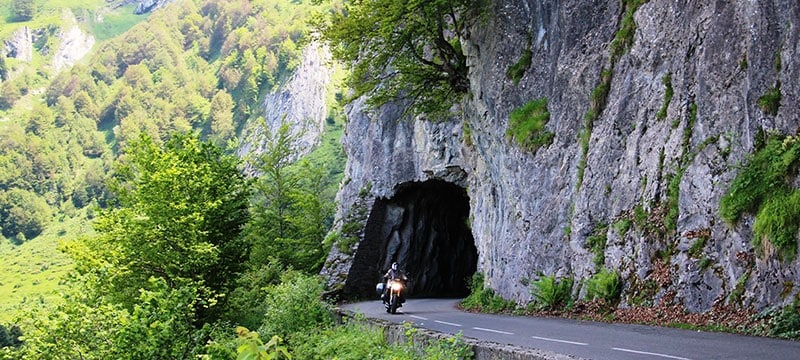 On a motorcycle trip you already have enough to occupy your mind, the weather, crazy drivers, flat tires, what to pack…and on top of that you have to research the route, find a good hotel with a safe place for your bike in a town or city that's worth visiting, it can be a lot of work. That's where IMTBIKE's self-guided tours come in. Follow one of their normal itineraries but without the guides, virtually everything else is the same. You'll have a pre-programmed GPS and regional maps marked with the daily routes. The dinners have been removed so you're not tied down to a reservation each night. Instead, you're given a list of recommended restaurants where IMTBIKE normally dines in their guided tours as well as recommended coffee stops and points of interest along the way. If you don't mind packing your own gear with you on the motorcycle and you enjoy the excitement of navigation, IMTBIKE's self-guided tour packages are a great option for your next two-wheeled adventure.
Examples of Self-Guided Tours.
Southern Spain Andalucia: Discover the beauty of  Southern Spain and visit the cities of Sevilla, Ronda, Córdoba and Granada.
Pyrenees : If  you like nature this Tour is perfect for you.
Portugal: If you like history and you want to learn more about this beautiful country, a motorcycle tour is the best way to do it.
For more information contact IMTBIKE
Tel: +34 916 333 722 USA Tel (412) 468-2453